English Heritage sites near Melbourne Parish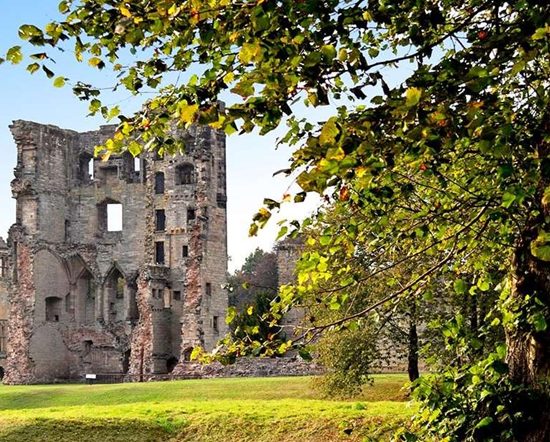 ASHBY DE LA ZOUCH CASTLE
6 miles from Melbourne Parish
Ashby Castle forms the backdrop to the famous jousting scenes in Sir Walter Scott's classic novel of 1819, Ivanhoe. Now a ruin, the castle began as a manor house in the 12th century.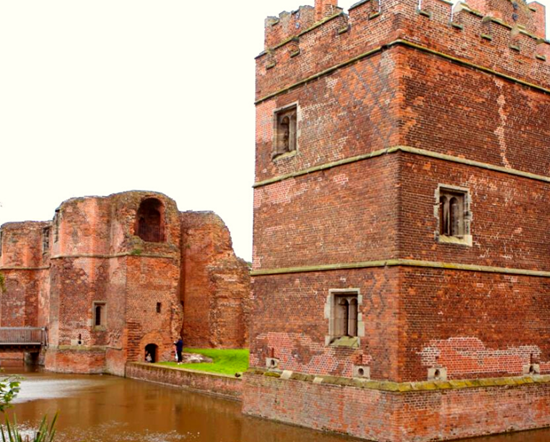 KIRBY MUXLOE CASTLE
16 miles from Melbourne Parish
The picturesque moated remains - including the fine gatehouse and a complete corner tower - of this brick-built fortified mansion have recently been extensively conserved by English Heritage.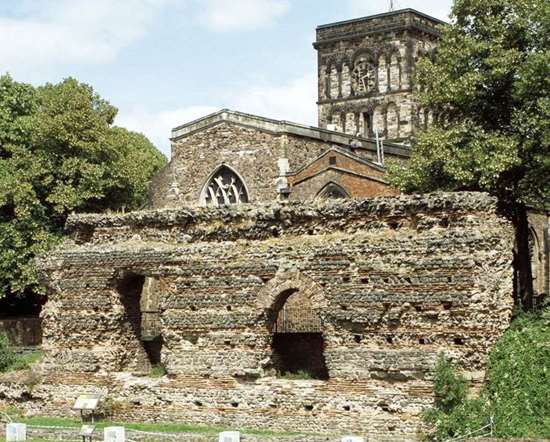 JEWRY WALL
18 miles from Melbourne Parish
A length of Roman bath-house wall over 9 metres (30 feet) high, near a museum displaying the archaeology of Leicester and its region.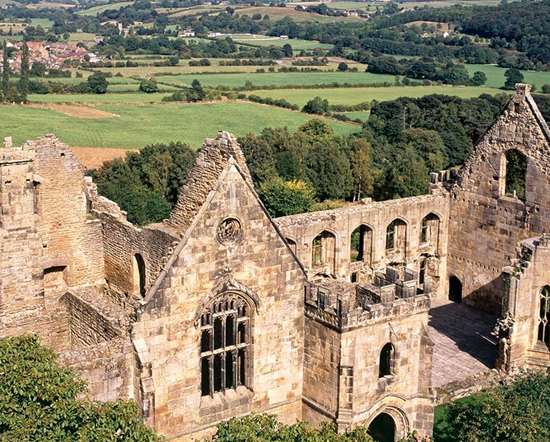 WINGFIELD MANOR
18 miles from Melbourne Parish
The vast and immensely impressive ruins of a palatial medieval manor house, with a huge undercrofted Great Hall and a defensible High Tower 22 metres (72 feet) tall.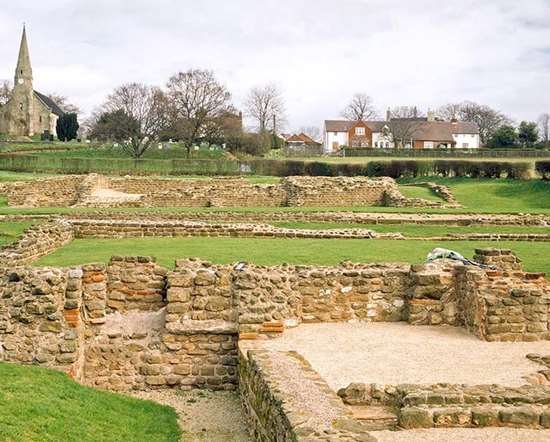 WALL ROMAN SITE
21 miles from Melbourne Parish
Wall was an important staging post on Watling Street, the Roman military road to North Wales. It provided overnight accommodation for travelling Roman officials and imperial messengers.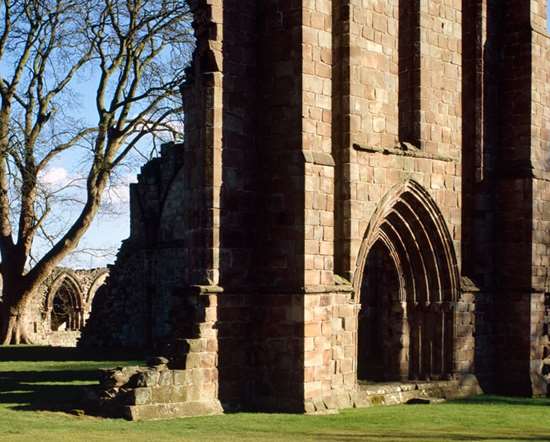 CROXDEN ABBEY
22 miles from Melbourne Parish
The impressive remains of an abbey of Cistercian 'white monks', including towering fragments of its 13th-century church, infirmary and 14th-century abbot's lodging.
---
Churches in Melbourne Parish
Melbourne Parish Church

Church Square Melbourne Derby
(01332) 862153
http://www.melbourneparishchurch.org.uk


A warm welcome awaits you at the Parish Church We are part of the Melbourne group of parishes, serving the villages in the Melbourne, Smisby, Stanton and Ticknall area. We have strong community links and seek to further develop the role of the Parish Church in the life of the community in our small rural town. Our priorities are Worship, Children's work, Music, Bellringing and Fellowship. We have an historic building which is open each day, with Holy Communion each Thursday at 9:15am.

The Rector, the Revd Steve Short, is currently on long term sick leave so please email the Church Wardens [email protected].
---
Pubs in Melbourne Parish
Alma Inn
Amalfi White

50 Derby Road, Melbourne, DE73 8FE
(01332) 694890
amalfiwhite.com/


Serves beer, wine and cocktails and two interesting beers brewed locally on the Calke Estate; a live yeast Pale Ale called Melbourne Liberal and a dark ale (like a black lager) called Melbourne Felons. Serves pizzas, burgers etc on urban me...
Curley's Wine Bar
Hardinge Arms

Main Street, Kings Newton, DE73 8BX
(01332) 863808
hardinge-arms.co.uk/


'The Hardinge' forms part of a range of 16th century buildings known as the Four Gables. In the mid-19th century its site was occupied by a wheelwright's shop and towards the end of the century it was an un-named beer house. In the early 20...
Harpur's

2 Derby Road, Melbourne, DE73 8FE
(01332) 862134
harpursofmelbourne.co.uk


Originally called the New Inn and renamed as the Melbourne Hotel in the 1880s. It is now called Harpur's, after the Harpur Crewes at nearby Calke Abbey. It started life on Potter Street and dates from 1773. It was bought by the Melbourne Es...
Melbourne Arms
Melbourne British Legion

87 Derby Road, Melbourne, DE73 8FE
(01332) 862574
branches.britishlegion.org.uk/branches/m...


A modern looking single story modern building on the edge of Melbourne High Street. The building contains a main bar with a full size snooker table, a separate quiet bar and a large function room. A small outdoor area is available with fals...
Melbourne Inn
Olde Packhorse Inne
Paddock
Roebuck
Spirit Vaults

53 Church Street, Melbourne, DE73 8EJ
(01332) 300542
thespiritvaults.co.uk/


Formally the Blue Bell which was built as a house in 1736. With its three storeys, gable parapets and roundel at the top of the gable it was a very smart building for rural Melbourne. The pub seems to have become known as the 'Blue Bell' in...
White Swan